As Alco Janitorial celebrates its 25th anniversary, we look back on the man who started it all – Al Altherr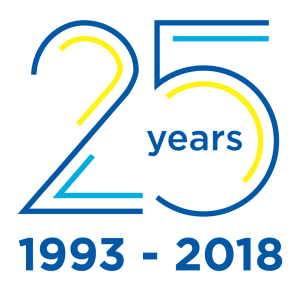 In 1993, at the age of 48, Founder of Alco Janitorial, Al Altherr was faced with a decision. With soaring interest rates and resulting over-leveraging, his once prosperous real estate investments were on the decline. Having run a successful janitorial business in Montreal from 1970-1982, he decided to start Alco Janitorial.
And he asked his son Dan to join him.
25 years later, Dan is at the helm of Alco – Ottawa's longstanding, trusted provider of small business and office cleaning, and commercial janitorial services. Speaking fondly of his business acumen, you can tell Dan has no regrets of joining forces with his father.
"In the early days of Alco, I was young and eager to do things faster – all in the name of making money. But my Dad believed in the importance of planning. His slow and steady approach is much of the reason we're successful today. And thankfully, I've grown out of my 'faster is better' mentality."
Al's thoughtful, methodical approach to getting Alco off the ground began with writing a list of prospects gleaned from the Yellow Pages. He then drafted his sales pitch on cue cards, and he and Dan established their client roster by going door to door. This elementary approach to building a business sounds downright quaint in 2018, but it worked. And the personal touch remains to this day.
The fact that a handful of Alco employees have been with them since the early days speaks volumes about Alco as a workplace. "We wouldn't be where we are without the diligence and dedication of our staff," says Dan.
But that loyalty might also have something to do with the professionalism and proficiency of Alco as a business as well. Quality standards are high but the human resources required to achieve these standards have always been in place. Staff have the time and resources to get the job done well.  And according to Dan, "Supervision on the frontlines has always been a priority for us."
When asked what has changed at Alco since the early days, Dan is quick to say "Not much, really. We've grown significantly, but what is a business if it's not growing? We're always looking forward to future and moving with the times."
Alco certainly has grown in its 25 years of existence. In 2002, they acquired Servo Clean, and in 2008, they acquired Dutch Janitorial. Today they have 200+ employees, and the family-run aspect of the business continues, with Dan's sister Dawna Altherr joining the business 8 years ago to help manage operations.
Twenty-five years in, Alco is proof positive of what is possible when someone puts their mind to something and follows through. Having started small and deliberately with mom-and-pop clients, Al Altherr's mid-life career shift evolved into an enormously successful business with loyal staff and clients alike.
And having his children ultimately fill his shoes was the icing on the cake.