Environmental Responsibility
Environmental responsibility is a priority at Alco. In the interest of doing what we can to minimize our impact on planet Earth, Alco uses non-toxic janitorial supplies and equipment including hepa filters and microfiber cloths, both proven contributors to cleaner air quality. Working closely with each client, Alco develops a cleaning plan that incorporates green principles wherever possible.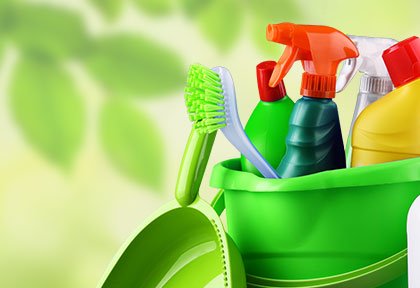 There was once a concern that green cleaning was somehow less effective or that the absence of chemicals somehow meant a weaker cleaning product. But great advances have been made in recent years to green cleaning products, and the result is paradoxically powerful yet gentle.
And it's not just our planet that benefits. Air is cleaner, devoid of synthetic fragrances and volatile organic compounds. This makes for happier, healthier employees, which in turn can mean less turnover and absenteeism – an ultimate benefit to the bottom line.
Do you need recycling removal?
Many local businesses operate without access to recycling services from the City of Ottawa. Alco can take care of your recycling needs. We'll examine your recycling output and help you coordinate a sensible solution.

Alco is proud to use products that are EcoLogo-Certified. The EcoLogo seal is assigned to products and services that meet strict environmental standards applied to their entire life cycle, from manufacturing to disposal. According to the Government of Canada, "EcoLogo standards are designed so that only the top 20% of products available on the market can achieve certification. More than 7,000 products — from paint to paper — carry this logo."