Commercial
Disinfectant Services
Now more than ever, we understand your need for reliable commercial disinfectant services to fight the Coronavirus (COVID-19) and help keep your employees and customers safe.
While traditional cleaning helps remove germs, disinfecting actually kills germs on surfaces using safe chemical compounds. The two cleaning methods support each other therefore it is important to note that disinfecting is not a replacement for the traditional cleaning.
Alco is proactively adding to its already complete arsenal of cleaning and disinfecting services, as the impact of this coronavirus continues to unfold, though the introduction of two new professional cleaning processes: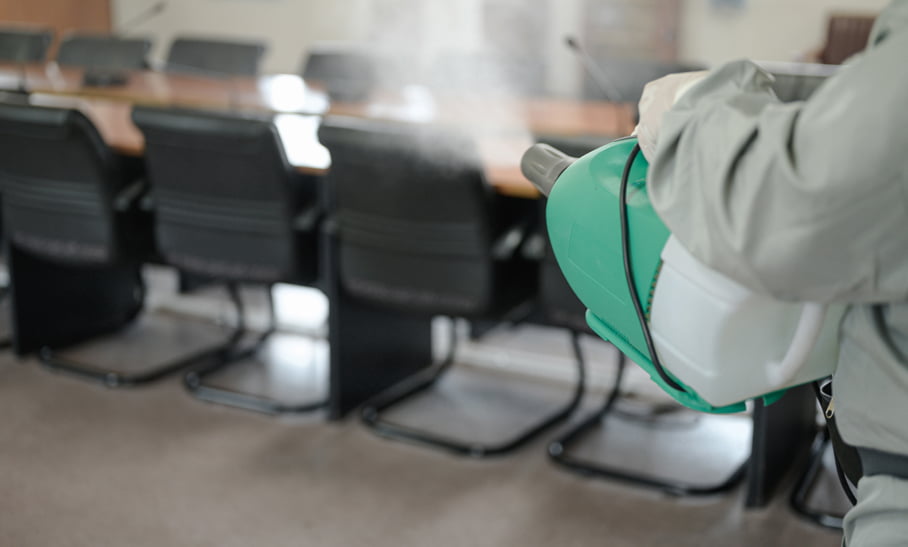 Disinfectant ULV Fogging
For effective disinfection and sterilization, the fast and efficient EnviroNize ULV (Ultra Low Volume) Fogger is designed for larger surface area coverage making it the best solution for targeted disinfection. Its small, adjustable micro droplet nozzle produces a fine mist that provides uniform coverage and protection against infectious pathogens across a variety of open areas and surfaces.
Download PDF to learn more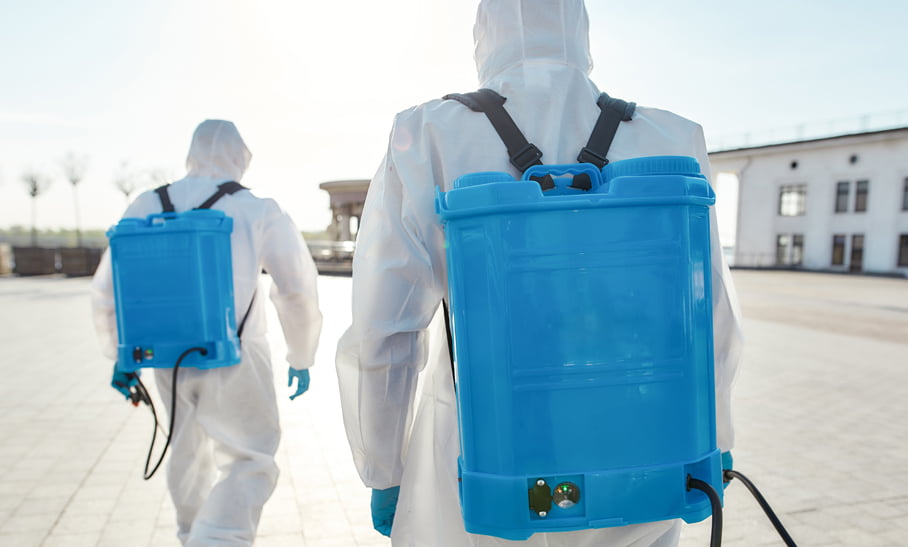 Electrostatic Disinfectant Spraying
Surface cleaning with an electrostatic sprayer is a highly effective method of sanitization that involves spraying disinfectant solution to create an electrostatically charged mist containing positively charged particles capable of evenly and aggressively clinging to and coating any surface they are aimed at, including hard to reach areas. Perfect for small and large commercial properties, this cordless backpack sprayer provides electrostatic disinfection from a single tank reducing cross-contamination.
Download PDF to learn more
Request a Quote
Call us today at 613-742-7079 to arrange a free quote, or select your business' sector below to fill out a form. We'll get back to you within 24 hours.