Small Business and Office Cleaning
If you run a small business, there's a good chance that finding time to keep a clean office or work space is a challenge. But we all know that appearances and first impressions are everything in business, so a clean office is nonetheless important.
That's where Alco comes in.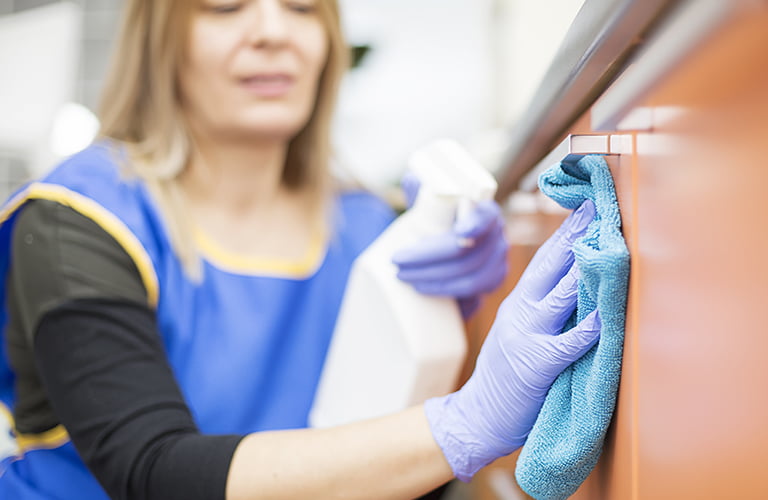 You can count on us to provide the most personalized level of service when it comes to maintaining the cleanliness of your office or work space. Do you have a sink full of dishes that need washing? A salt-encrusted entryway during the winter? Are you without a recycling service?
We can take care of all of that. Plus, all the other aspects of cleaning you would expect, including:
carpet cleaning
floor cleaning, including stripping and waxing
wall cleaning
washroom cleaning
kitchen cleaning
interior window cleaning
common area/lobby cleaning
waste removal
recycling
Alco employees undergo rigorous training to ensure the highest of standards are met. Bottom line – we will work with you to devise a cleaning plan that captures all of your unique needs as a small business, ultimately allowing you and your staff to focus on your work with a clear head and a clean work space.
Small business pricing
Every business is different but the following packages are a good guideline when determining what cleaning plan is best for you. Call us today at 613-742-7079 or select a package to arrange for a free quote. We'll respond within 24 hours.
Weekly Cleaning
Customized to your needs
Starting at $275/month
Contact us
BEST DEAL
Daily Cleaning
Customized to your needs
Starting at $750/month
Contact us
One-Time Cleaning
Need something special done?
Having a special event?
Call us for a quote
Contact us